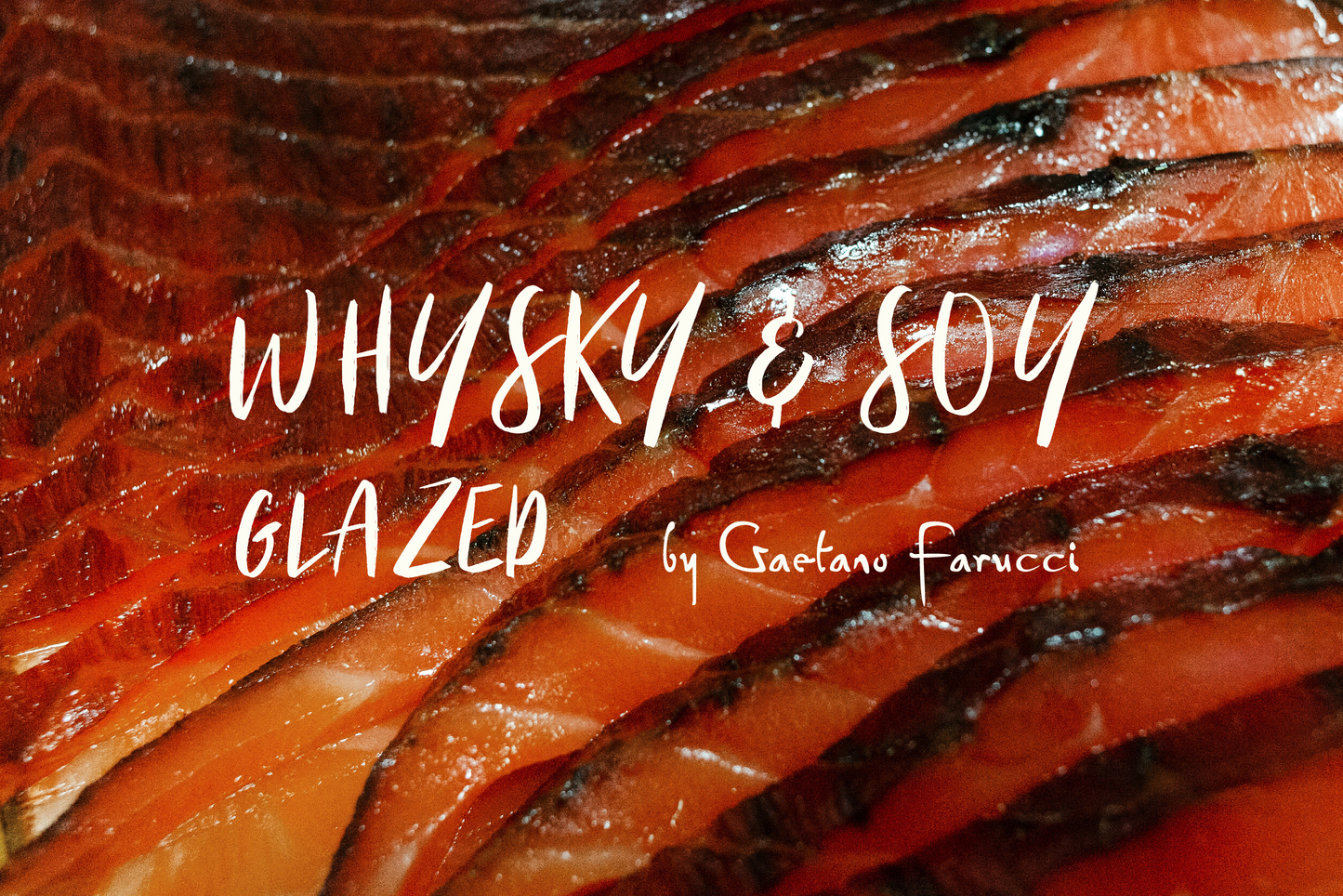 THE HOW, THE WHY, AND THE WHERE…
The head chef of two-Michelin star restaurant, Le Gavroche, Chef Gaetano Farucci is only too aware of the ever-developmental and exploratory dedication required in Michelin cuisine. Originally from Puglia, Italia, he defies the stereotype and was not born with the passion for cooking, neither did he draw inspiration from famous chefs or his mother or grandmother. His extraordinary journey was unearthed in the desire to get his hands dirty. And, it must be said, what a beautiful result. His aspiration for the hands-on is reflected in his collaboration with Smokin Brothers, where Gaetano was welcomed into the Smokehouse to delve into the depths of smoked salmon, and the creation of an exquisite new product.
After meeting Vincenzo, Chef Farucci found he was deeply touched and inspired by the Smokin Brother's commitment, he saw in them the same motivation that drives him, claiming love at first sight. A genuine match, a complementary friendship, and the revelation of an innovatively delicious result of their partnership; one motivated by the determination to be the best at what they do.
IN THE SMOKEHOUSE…
Curiosity piqued, Chef Farucci was keen to be an honorary Smokin' Brother and understand the inner workings of the Smokehouse. Nestled deep in the Cotswolds the scent of salmon permeated the air as voices sung around the smokehouse. Their unconcealed delight surmounting as the inevitably of the collaboration became evident. Fierce, nimble hands stroked the salmon with their blade, revealing layers of undeniable elegance beneath, to be complemented by the painting of Gaetano's soy and whisky glaze. Having already developed a personal salmon marinade, highly acclaimed at Le Gavroche, Gaetano's logical conclusion of combining this recipe with the excellent product of Smokin' Brothers, seemed the obvious 'yes!'
Thus, began another step of delicious exploration for Smokin' Brothers.
SOY AND WHISKY GLAZE…
Each salmon is a handcrafted masterpiece of smoke and nuance; however, Smokin' Brothers will always strive to be the best at what they do, which is where Gaetano's commitment has been fundamental.
The characteristic scent of Balvenie whisky paired with the innate saltiness of the soy infuses and cultivates the delicate richness of each salmon, continuing the legacy of their unbelievable smoked salmon. Chef Farucci expresses the complexity of the whisky and soy glaze provides a sourness to the sweetness of the salmon; an end product he deems unique and sensational. Does this not simplify your answer to 'yes'?