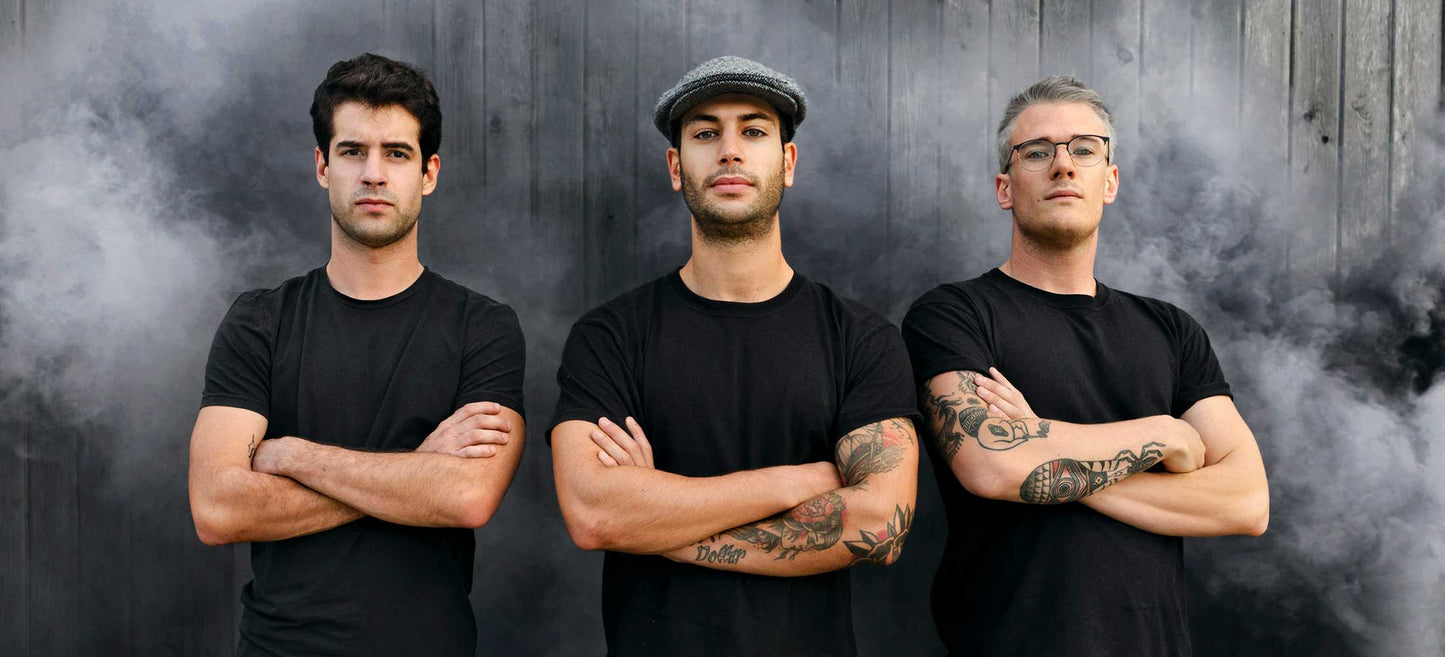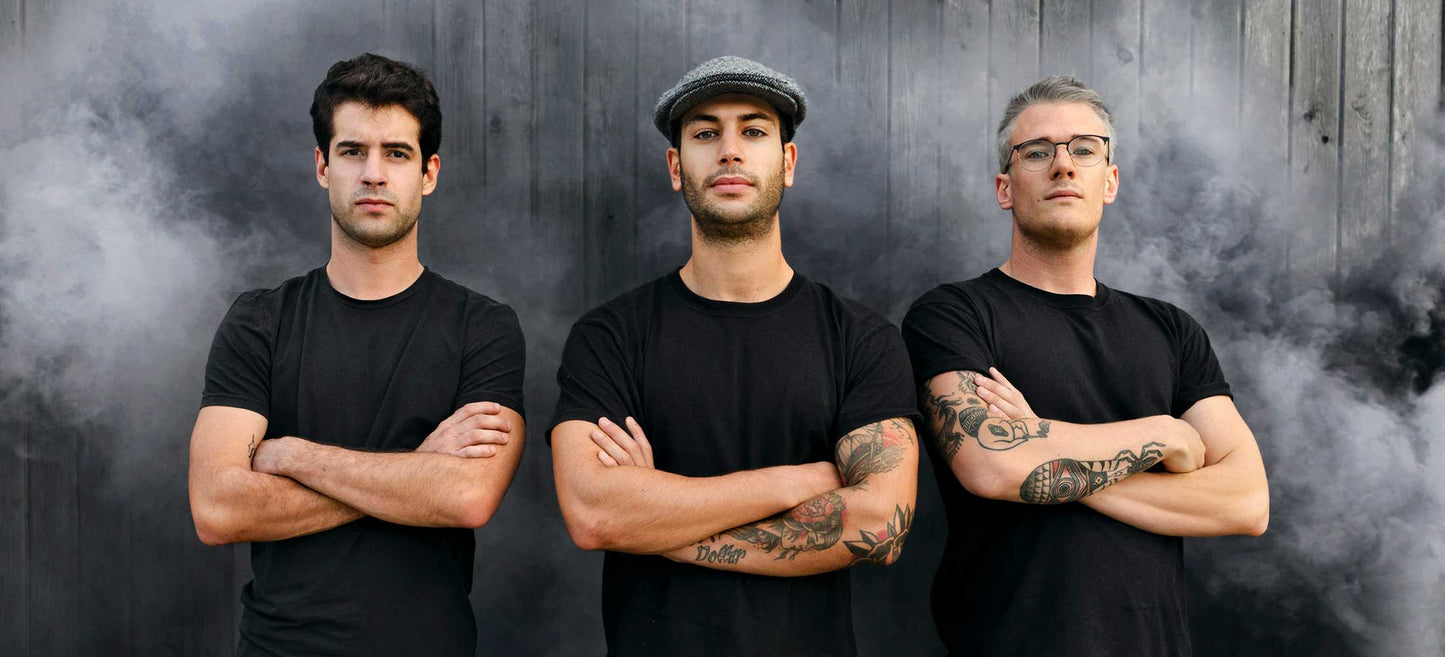 sustainability
raw quality
craftsmanship
Brotherhood
Picture a family far from home, driven by a burning desire for new opportunities, knowledge, and challenges. Meet Vincenzo, Alessandro, and Iacopo, three adventurous souls who left their native Italy and embarked on a journey that would change their lives forever. Their destination: the vibrant city of London.
In their early days, Alessandro and Vincenzo found solace in a humble warehouse nestled amidst the bustling streets of Stokenewington. Little did they know that within those four walls, they would encounter a Norwegian salmon smoker who possessed a remarkable talent. From a small cabinet, this artisan would supply the finest restaurants across London, captivating the palates of culinary enthusiasts and Michelin Starred chefs.
For three transformative years, Alessandro and Vincenzo immersed themselves in this artisan's world, eagerly absorbing the secrets and skills of the extraordinary craft of salmon smoking. It was during this time that Iacopo, driven by the same thirst for knowledge and adventure, joined his comrades in the metropolis.
Together, they forged an unbreakable bond, forming a family-like unit that supported one another through thick and thin. Their shared experiences ignited a common ambition—to challenge the status quo and redefine what was possible. Drawing inspiration from the Norwegian artisan's expertise and combining it with their uniquely Italian perspective, they were determined to achieve greatness.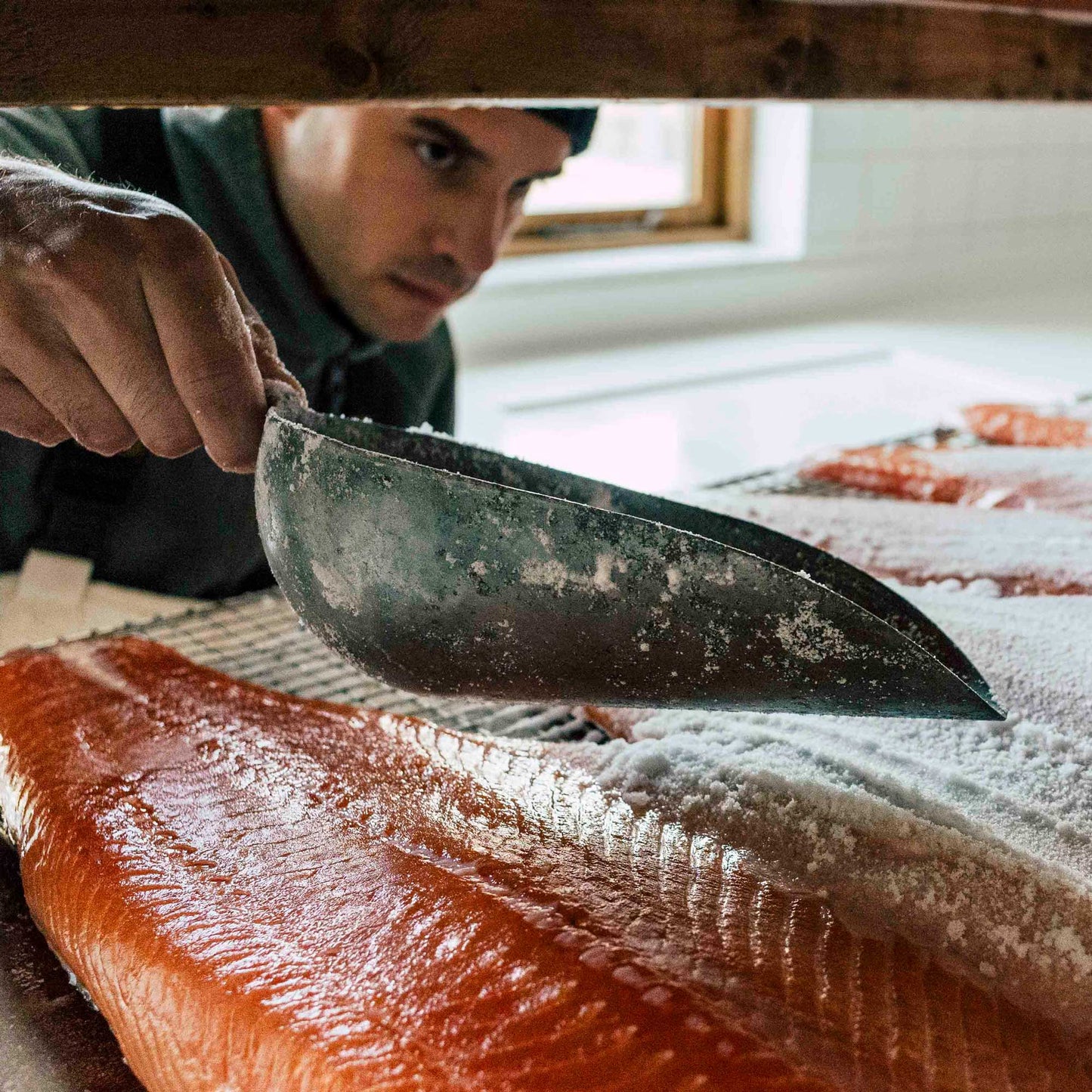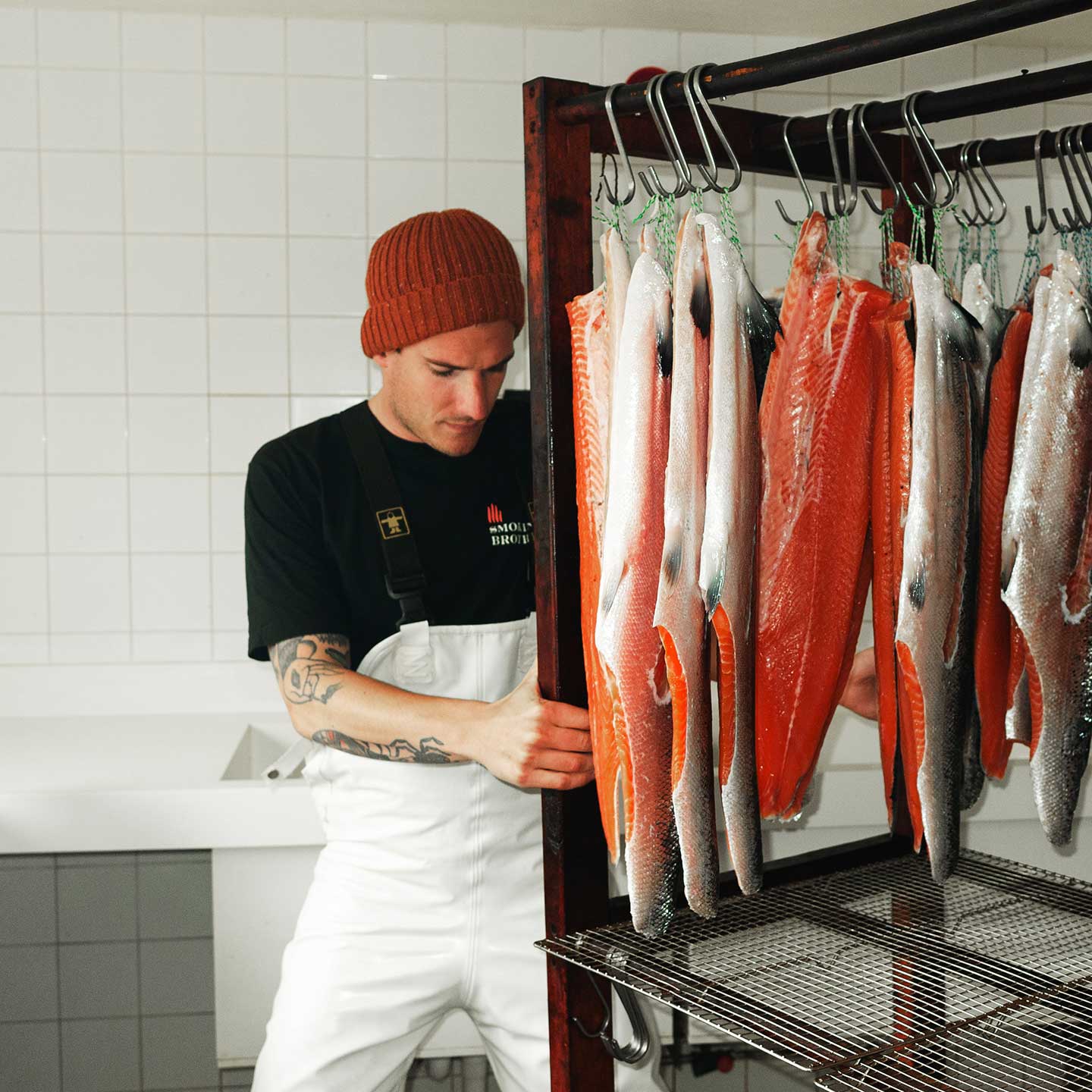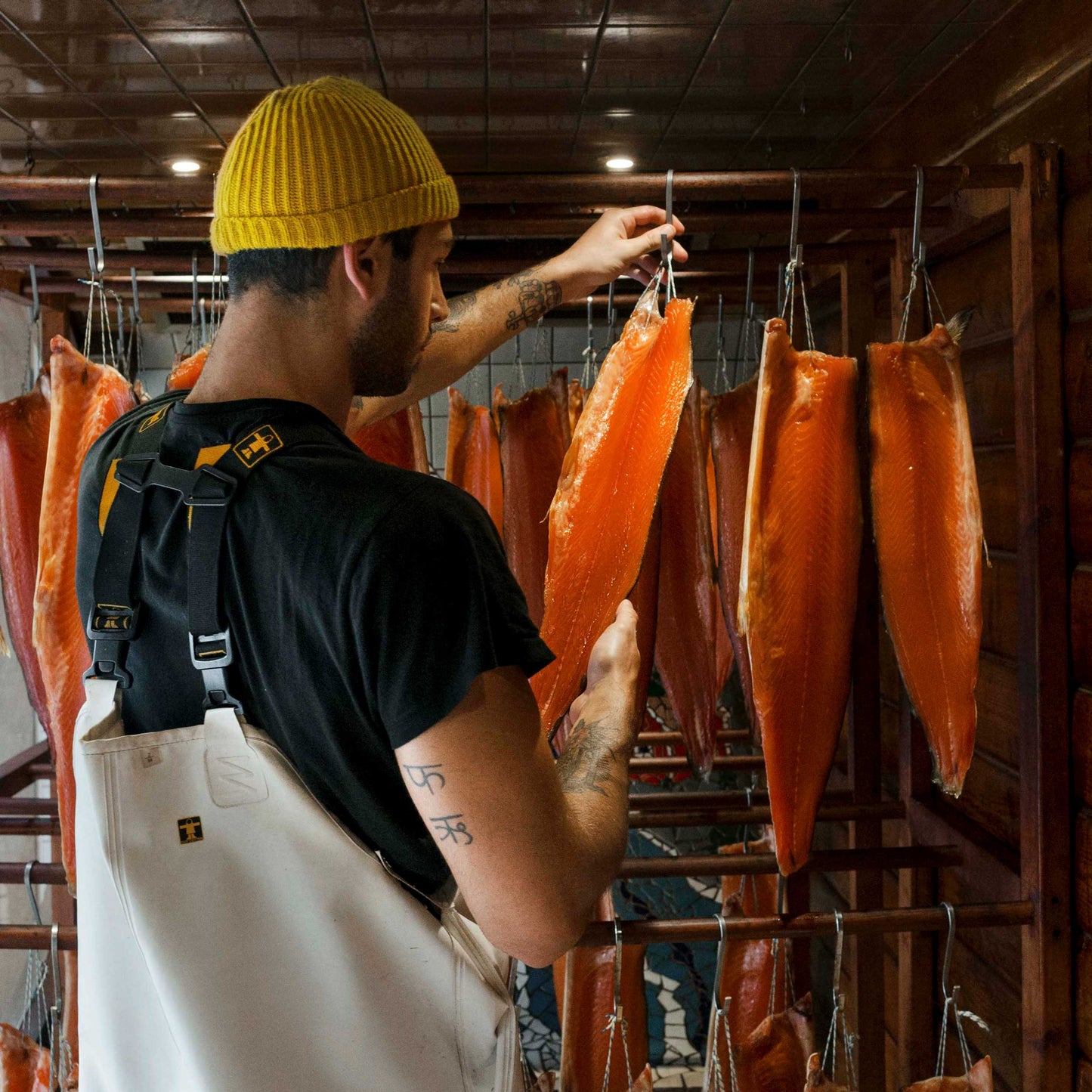 Fate intervened when Vincenzo seized an opportunity to meet with the CEO of Daylesford Organic, a rendezvous that would alter their trajectory forever. In a stroke of audacious brilliance, Vincenzo presented an unprecedented proposal to the Lady Bamford group: the acquisition of a department within Daylesford Farm, establishing an independent reality within this renowned institution.
Thus, Smokin' Brothers was born—a testament to their unwavering determination. With Alessandro at the helm of salmon smoking, Vincenzo engaging with esteemed chefs, and Iacopo leading the charge in marketing and design, their triumphant endeavor took flight.
Today, Smokin' Brothers proudly supplies the crème de la crème of London's culinary scene, while also exporting their delectable smoked salmon to countries far and wide. With an unwavering commitment to sustainability and an unparalleled dedication to quality, their smoked salmon is a culinary masterpiece, striving to set new standards in the industry.
Smokin' Brothers is more than a business; it is a symbol of transparency, ambition, and audacity. Their journey exemplifies the magic that happens when passion meets expertise and a shared vision becomes reality. So, join us on this remarkable adventure as we continue to push boundaries and redefine what it means to savor the finest smoked salmon the world has to offer
Shop Now
award winning London smoked salmon