Bespoke Corporate Gifts
Discover our exclusive range of customisable corporate gifts, perfect to convey your appreciation to employees, clients, and partners. Let our luxury gift assortment help you maintain and strengthen business relations. Contact us today, and we'll craft the perfect expression of your gesture.
After receiving our smoked salmon, rest assured they will ask for it every year!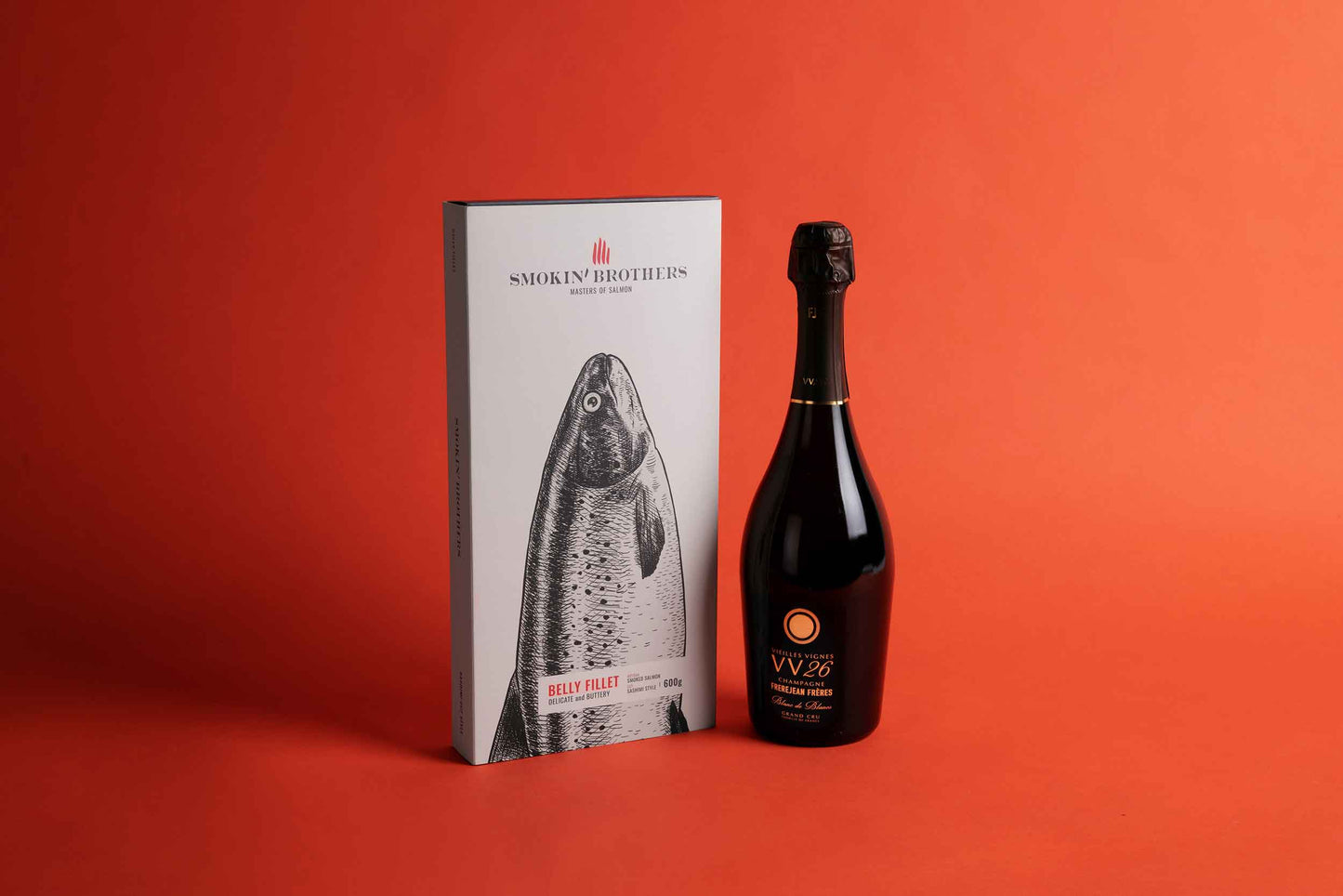 Luxury Smoked Salmon Gifts
Our smoked salmon is more than just food - it's a luxurious world of taste, an unforgettable gourmet experience that speaks directly to one's refined palate. Ethically sourced from pristine waters, our salmon is smoked to achieve the perfect harmony of smoky, buttery, and savoury notes.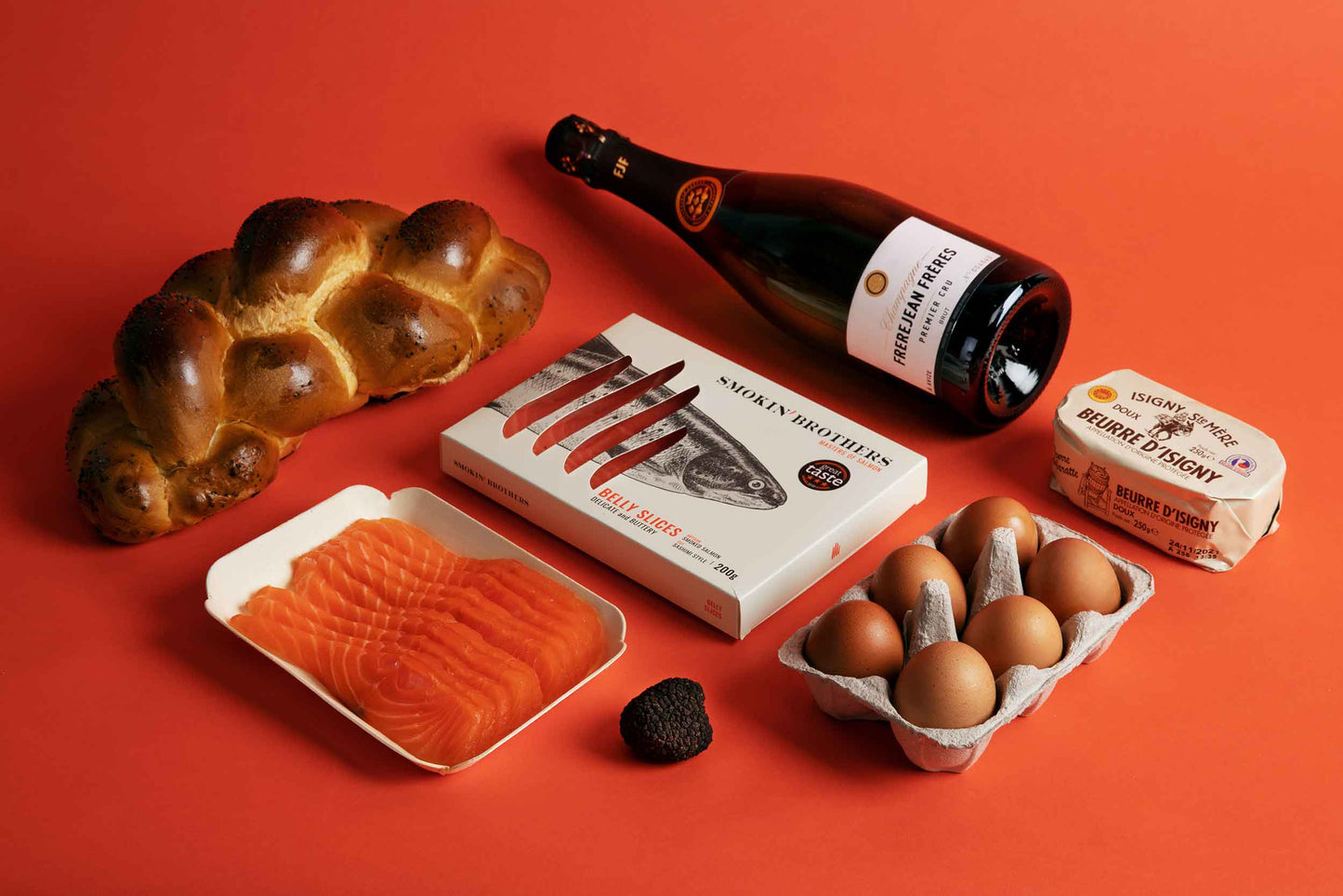 Beyond Salmon - A Symphony of Fine Foods
In addition to our superlative smoked salmon, we're thrilled to offer an array of high-quality, luxurious products tailored to your gift preferences. Luxuriate in the rich flavours of our world-class caviar - a symbol of culinary sophistication or toast to memorable collaborations with our curated assortment of premium champagnes.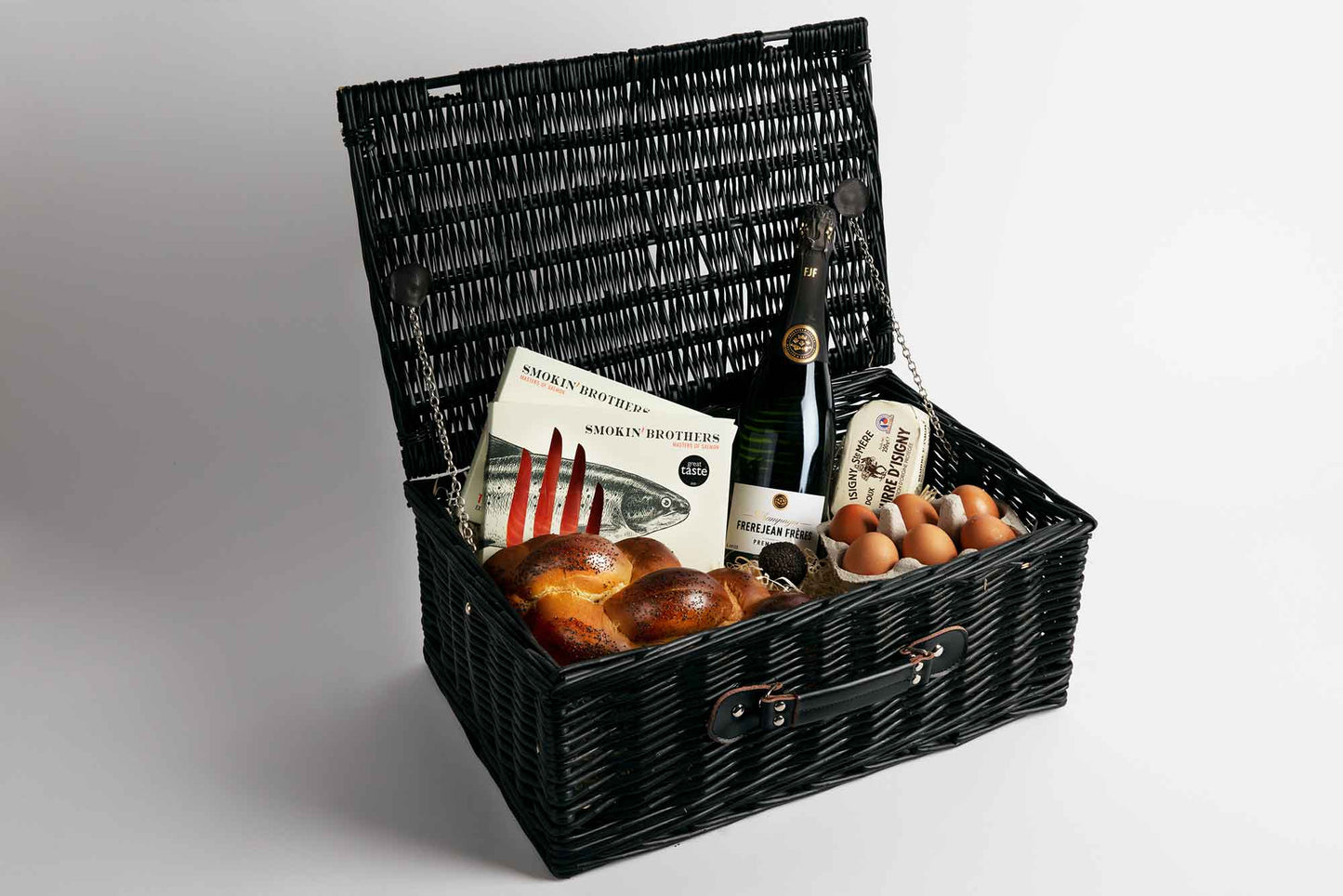 Customisable Gift Selections - Uniquely Yours
Every organisation and every individual is unique - and we believe your gifts should be as well. We understand catering to different budgets while upholding the charm of luxury. That's why, in addition to our a la carte offerings, we also present the option of luxury hampers tailored to your budget. Wrapped in elegance, these hampers encompass a variety of our premium products. From the packaging to the sumptuous selection within - your bespoke corporate gift will be uniquely tailored to convey your corporate message, all fitting within your allocated price range.
Enquiry now
Let us know your desires, budget and quantities, and we will tailor the best offer for your corporate gifts.
Frequently asked questions
Yes, depending on the size of the order, we will arrange the most suitable delivery option for you.
Indeed, we offer a discount based on product selection and the quantity ordered.
Of course! Simply contact us and let us know what you have in mind, and we'll create a custom offer for you. We're able to bring together a selection of fine food products, wines, and gadgets!
Yes, and no. It will not be possible for you to customise the product packaging, however, we are able to create bespoke print on hampers and/or boxes for your gifts. Please note there will be a minimum order requirement for this.
We do indeed, but for Christmas bookings we will offer you specific slots due to the high demand during that period.