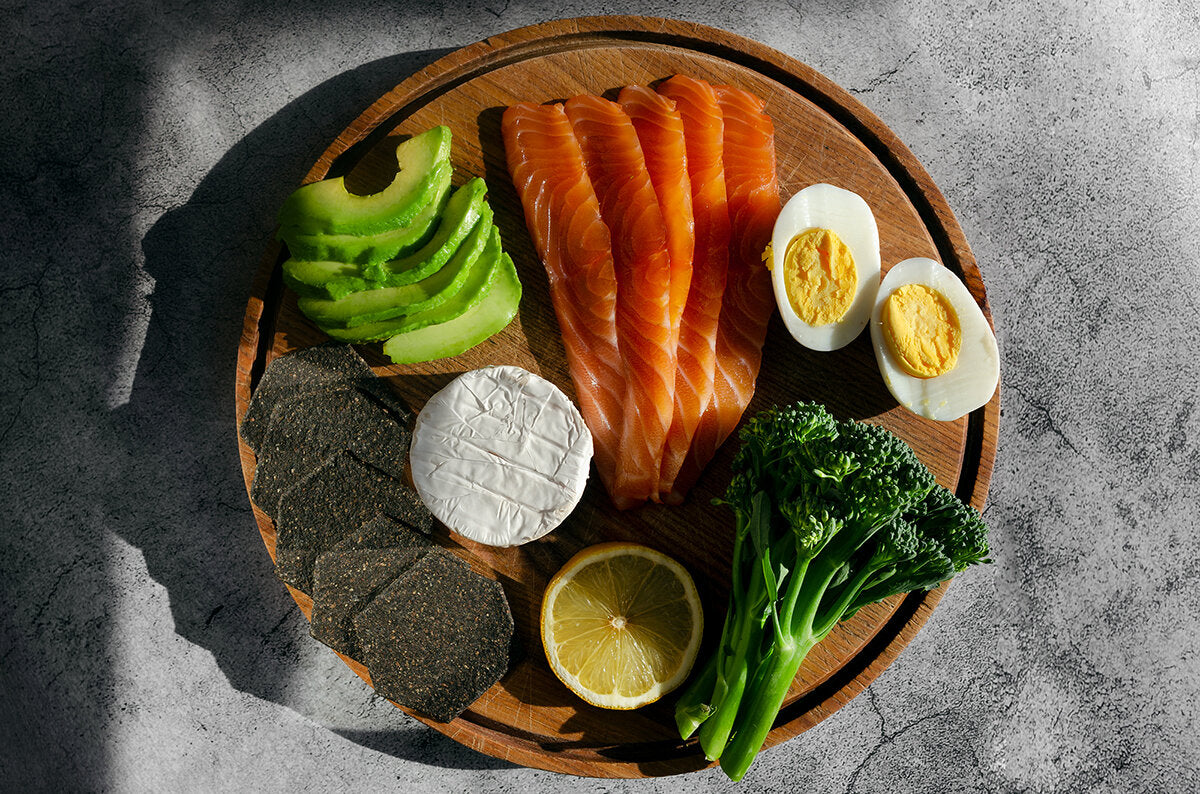 Smokin' Brothers salmon: an endlessly versatile product. Each time you eat our salmon we want you to have a full smokin' experience. To make your life easier, and to inspire your plate we have compiled a list of some of the best ways to 'do' our Smokin' Brothers salmon.
BRUNCH
whether boozy, lazy, Sunday, or otherwise, your brunch plate should feature our smoked salmon. A slice of buttered sourdough layered with fluffy scrambled eggs, grated fresh truffle, and of course succulent slices of Smokin' Brothers belly slices. A perfectly sumptuous brunch.
Bonus tip: a little glass of champagne will impassion your palate.
NOURISHING
for those in search of a spring salad to complement the intermittent sunshine, we have just the thing. With a base of baby spinach, topped with boiled farmhouse eggs, a sprinkling of capers, a squeeze of fresh lemon, and a light vinaigrette, all lovingly compiled beneath layers of our handcrafted salmon. We love the lean tail slices a proper tasty salad. Sunshine or not, Smokin' Brothers will nourish you.
DECADENT
Embrace your decadent desires with creamy avocado smothered on a warm muffin, sunshine-yellow radiating from a poached farmhouse egg, cascades of hollandaise, and, of course, stacks of our head-swimmingly delicate belly slices. A hedonistically prepared plate.
EASY
When there just isn't enough time for poaching eggs, or faffing about with a hollandaise, we recommend the classic combination of sourdough, avocado, and Smokin' Brothers salmon. Rapid yumminess! Now, you can spoil yourself at any time of the day, no matter how busy you are.
UNEXPECTED
Three Italians and the finest smoked salmon, it is only natural for us to include a pasta dish. You should heed our recommendation of linguine, courgette, Smokin' Brothers salmon tail slices, and lemon zest, for a deeply fresh and summer inspired pasta dish.
SENSUAL
Fresh bread, rich farmhouse butter, oysters with a squeeze of lemon, a dash of shallot vinegar, and for an epicurean twist add our tender belly slices to your enviable plate. Go for pure sensuality; alone, a date, or in a group… Don't dress (your table) to impress.
OBVIOUS
Our salmon is a superior product for many reasons; we handcraft it with passion and commitment, constantly striving to be the best at what we do. The taste, texture, and nuances of our smoked salmon won't be found anywhere else, as such, we will always recommend eating it on its own. Any part of it. Any time. Anywhere. If you're really peckish we suggest pairing it with some Peter's Yard Sourdough crackers.
ALCOHOLIC
We recently released our whisky and soy glazed salmon, a collaboration with chef Gaetano Farucci, head chef of 'Le Gavroche'. To encourage the delicate flavour of the whisky and soy glaze, Chef Gaetano recommends eating this as it is, with a tumbler of your favourite whisky. Drink responsibly. Eat Smokin' Brothers salmon irresponsibly.
We know that whatever method you choose to eat Smokin' Brothers it's going to be a tasty success! Keep the Smokin' Brothers updated with your creations, send pictures, recipes, we want it all.