THE SMOKEHOUSE
Smokin' Brothers salmon is crafted in the rural heart of the Cotswolds. Beneath plumes of juniper, beech, and oak smoke you can discover our world of salmon mastery. Through a glass viewfinder lies the innovative heart of our unconventional Smokehouse: undulating smoke curls around draped salmon, echoing the ancient fortitude of Nordic winds.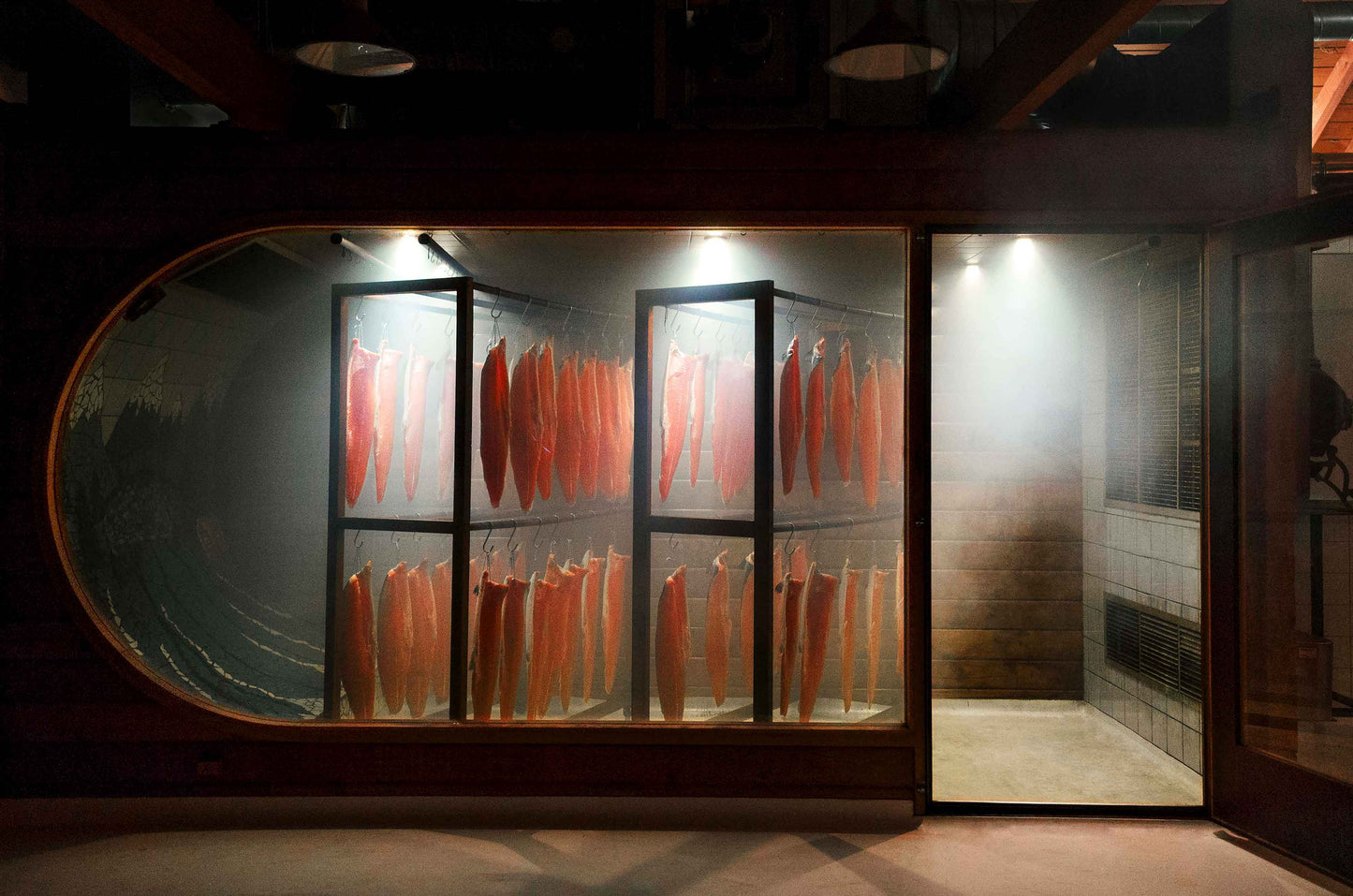 01. HARVEST
We are dedicated to our environmental responsibility, and our desire for raw quality, sourcing our salmon for their unapologetic provenance from the glacial Scottish depths.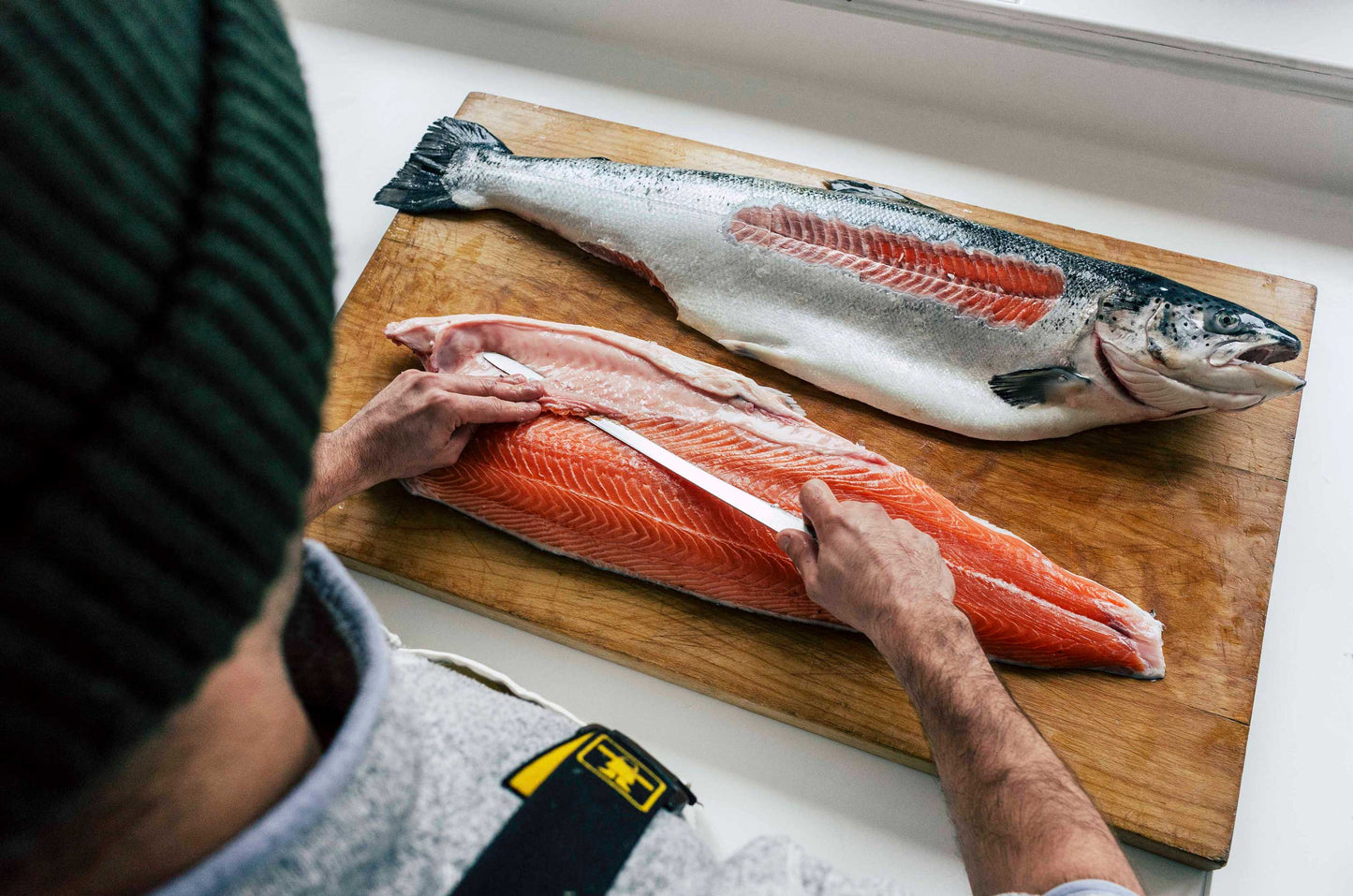 02. FILLETING
Our master filleters get their hands dirty as they meticulously clean each fish. Our masterful procedure complements the delicacy of our end product.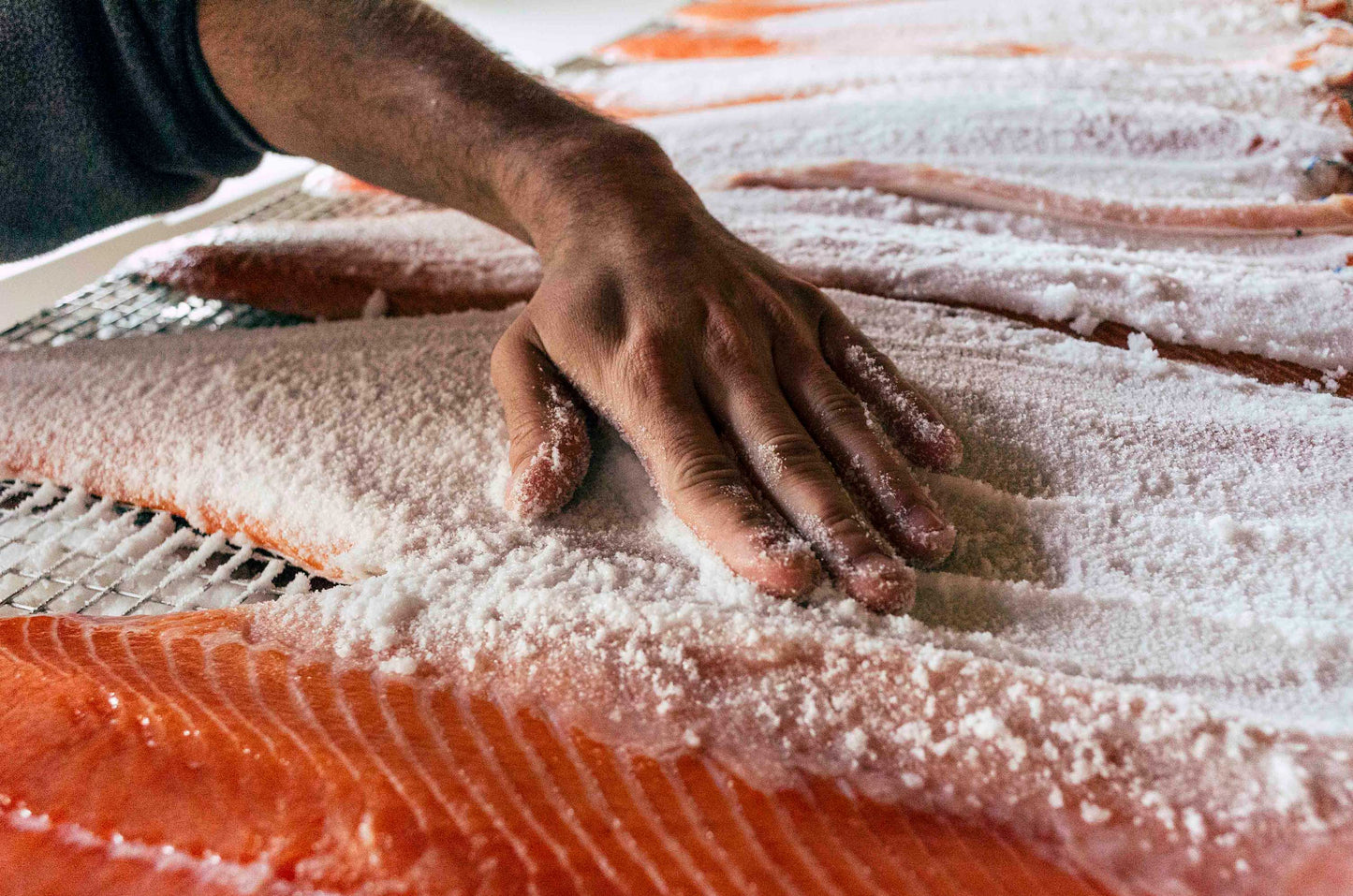 03. CURING
Working with small batches for epicurean perfection, each salmon is cured exclusively with fine marine salt for a minimum of 10 hours. By drawing out the moisture we refine each piece for beautifully balanced, uncompromised vibrancy.
04. SMOKING
Smokin' Masters control the elemental force of fire. Our distinctive Smokin' blend of beech, oak, and juniper steadily unifies with each salmon in our chamber. Only the eye of our Master knows when it's ready.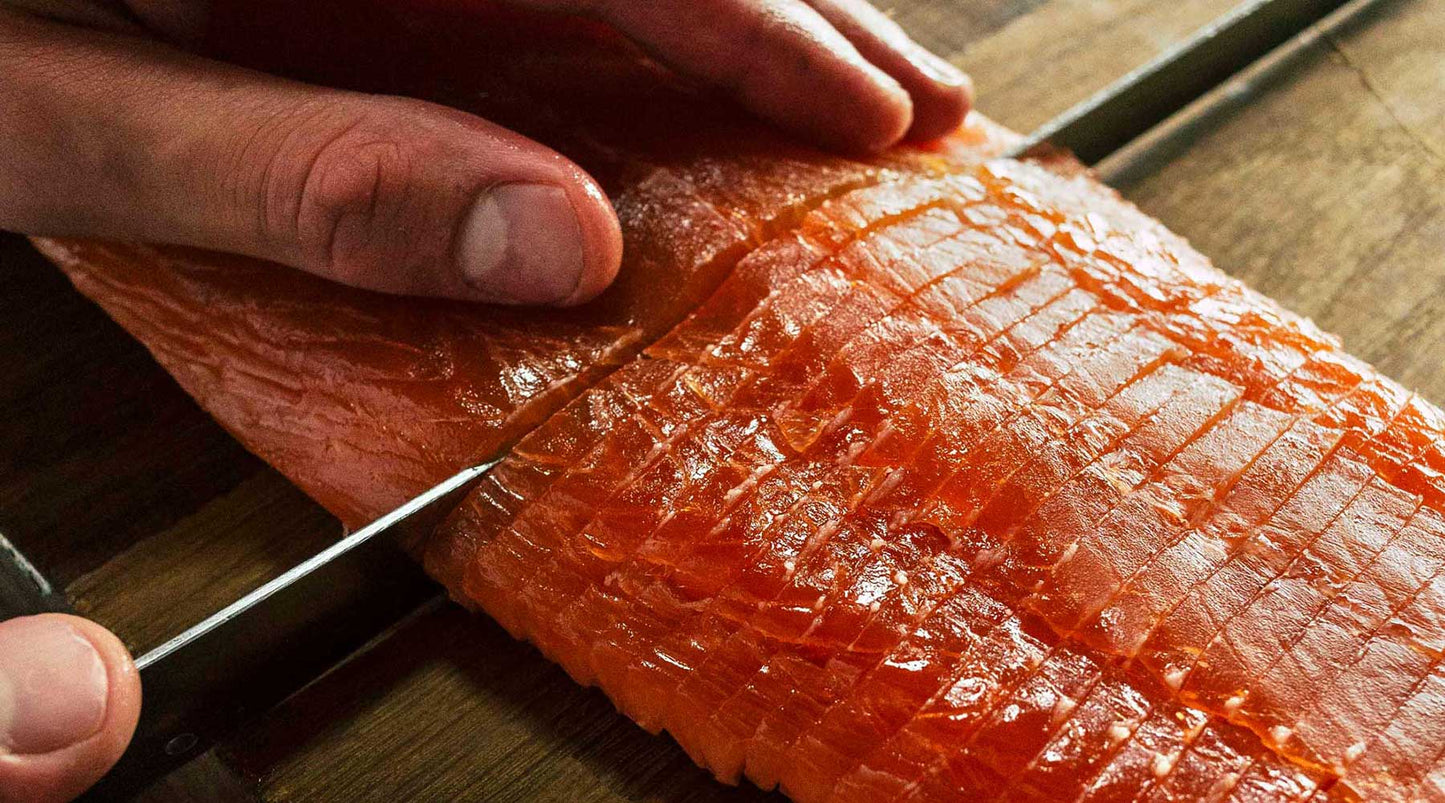 05. SLICING
Every expert stroke of our blade is a signature sashimi-style slice of excellence. A truly gastronomic exploration. The balanced thickness allows you to experience the unapologetic nuances of our salmon.
BELLY OR TAIL, A PERSONAL EXPERIENCE
Our meticulous smoking process unveiled the remarkable divergence in our smoked salmon, solely attributed to the presence or absence of fat. Behold the belly, adorned with its characteristic marbled fat lines, and witness the mighty tail, a testament to the fish's sheer muscularity. Whether your palate yearns for the smoky austerity of the tail or the luscious indulgence of the buttery belly, we bestow upon you, intrepid seekers of pleasure, an extraordinary and evocative epicurean journey.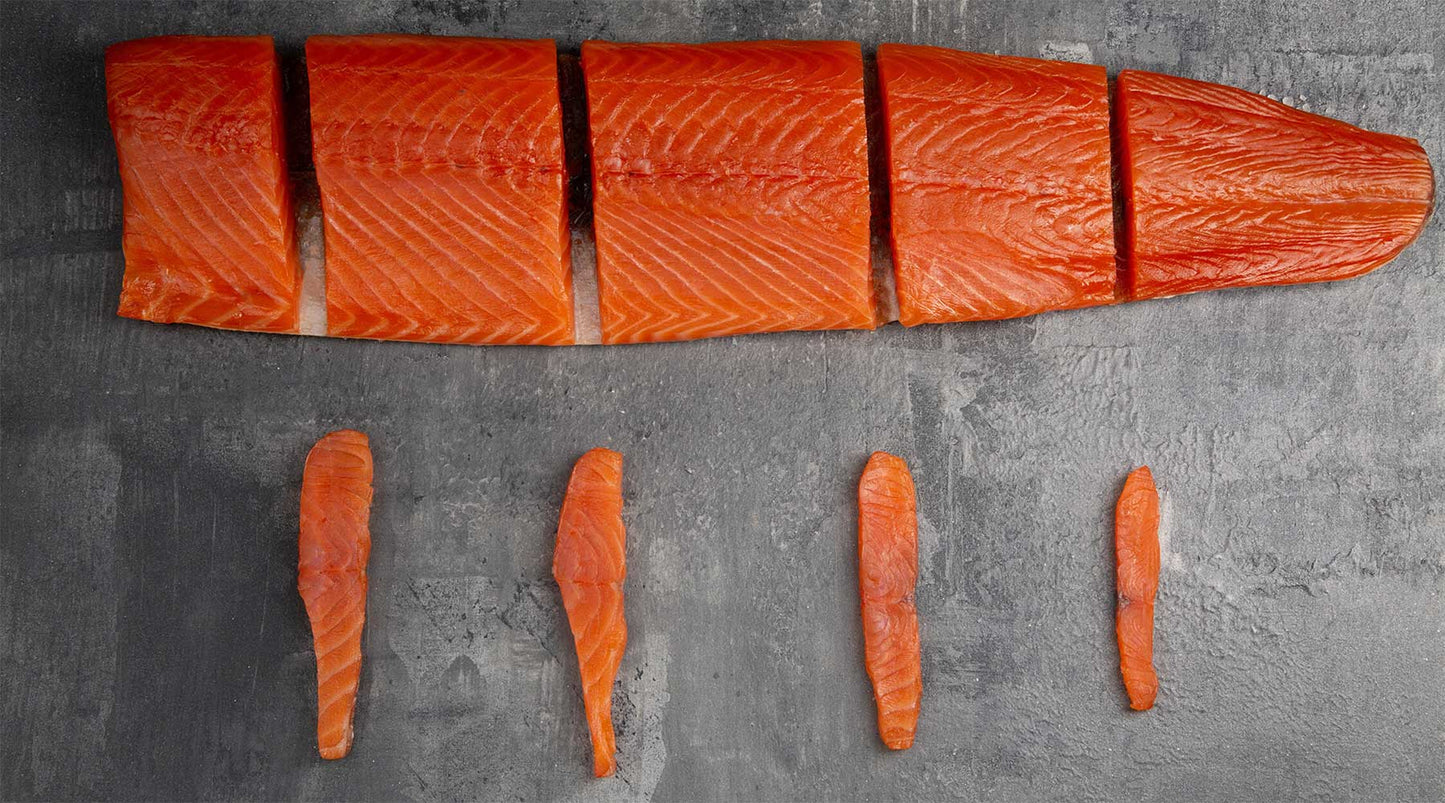 HANDCRAFTED IN SMALL BATCHES
HANDCRAFTED IN SMALL BATCHES